---
---
A few Press Quotes
---
"As many gold grains as you want in this book."
Jan Gradvall, TV4 Nyhetsmorgon
"Heavy portraits — the fine images can now be found in the 3.2 kg book Ikoner – Icons."
Anders Nunstedt, Expressen
"A music historical treasure that magazines like Rolling Stone and Record Collector would die to get their hands on."
Jan Gradvall, Dagens Industri
"He got the close-ups of the stars. Now the photographer launches a new book about his unique meetings."
Jens Peterson, Aftonbladet
"An excellent photo document"

"600 photos and 3.5 kg Ikoner/Icons by the Swedish photographer Larsåke Thuresson takes the breath out of MI."

"A world class historical document."
Lars Nylin, MI Musikindustrin.se
"An early reportage from the home of Agnetha Fältskog and Björn Ulvaeus; shopping with Cher in NK. Larsåke Thuresson has met all the stars from the 1960s. Now he has collected 600 photos in the 3.2 kg heavy photo book Ikoner."
Harry Amster, Svenska Dagbladet
"Music historical photo treasure in a new book"

"He has met and photographed Bob Dylan, the Beatles and the Rollings Stones and many Swedish artists in the 60s and 70s."
Qia Rindevall, Tidningen Journalisten
"Photographer releases stellar brick"

"Dylan croaks like a bird. The Who get told off in customs. The Beatles touch down at Arlanda. These are some of the moments captured by Larsåke Thuresson. Now he brings the photos to life again, with his photo book Ikoner."
Nya Wermlands-Tidningen, Carl Edlom
"The advertising photographer has taken photos of all the rock stars in the world"

"Bob Dylan, The Who and The Beatles. Many would have killed to get a concert ticket. But Larsåke Thuresson got even closer, when spending the 60s and 70s photographing the world stars."
Yasmine Winberg, Tidningen Resumé
"Close to the stars"

"There's a lot of suprising photos to react to, especially the fenomenal, relaxed photos of some of our greatest icons: Bob Dylan on a walk-about in Solna. The Who at customs in Helsingborg. Simon & Garfunkel on the plattform i Mariefred. Scott Walker as hairdresser on the flight to Stockholm. The new couple Björn Ulvaeus and Agnetha Fältskog at home, in bed. And then the Beatles, on their arrival to Arlanda with a huge crowd gathered at the foot of the airplane stairs, photographed close-up from inside their airplane."
Nils Hansson, Dagens Nyheter
"Fältskog and Ulvaeus in bed"

"On one of Larsåke Thuresson's photos you can see Agnetha Fältskog and Björn Ulvaeus lying on a bed, kissing. And when you think about how shy Abba-Agnetha is today, it's hard to understand how you can take such a photo."
Anna Olsdotter Arnmar, Rapport
Magazines / Daily Papers
---

Dagens Industri Weekend, Jan Gradvall 
Dagens Industri Weekend, ABBA nummer, Jan Gradvall
Svenska Dagbladet, Harry Amster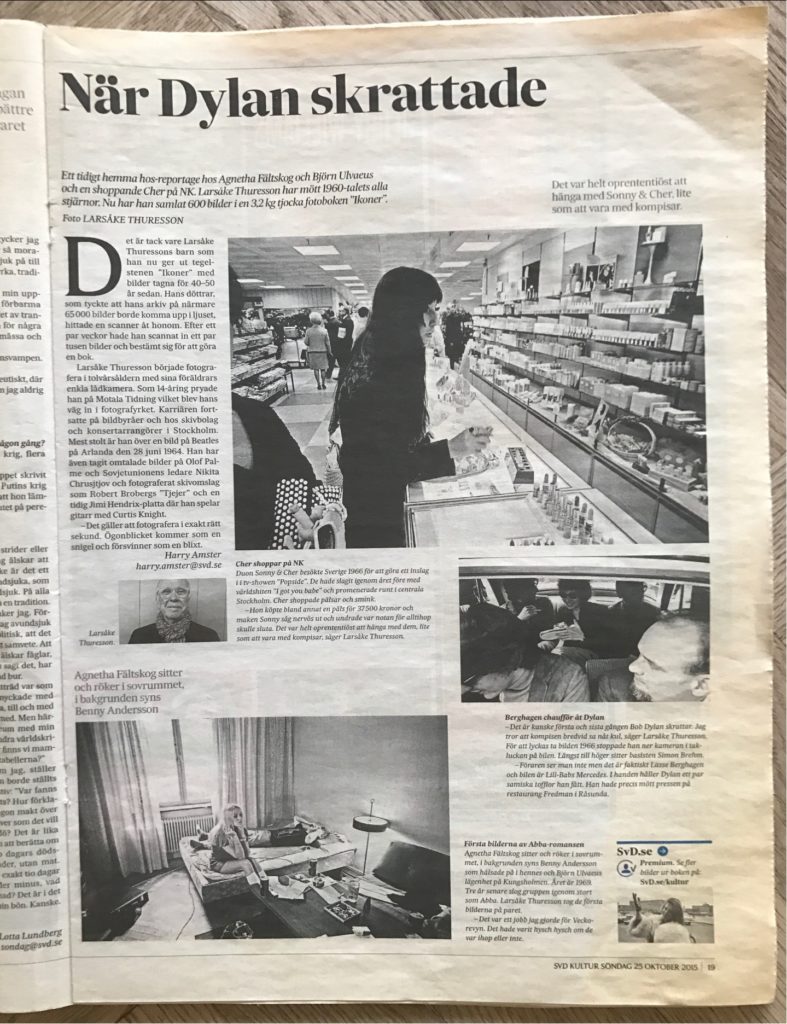 Aftonbladet, Jens Peterson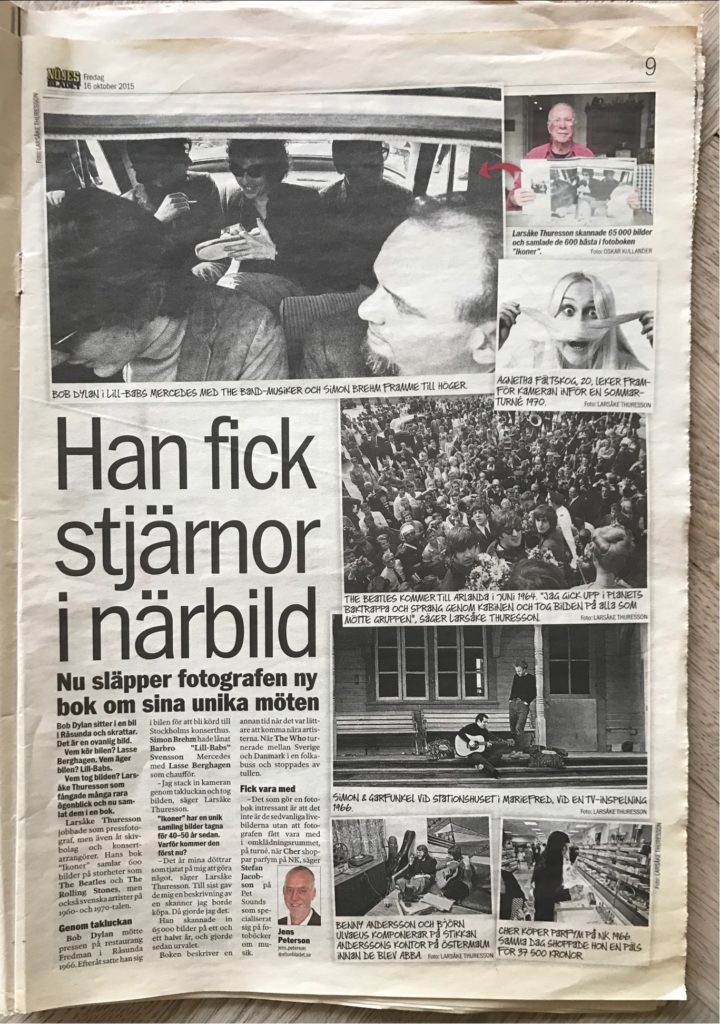 Dagens Nyheter, Nils Hansson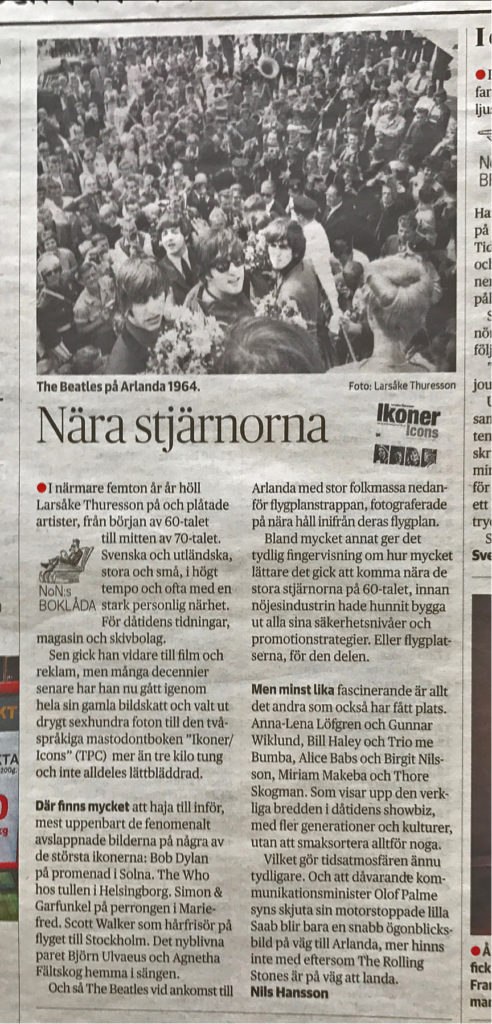 Tidningen Journalisten, Qia Rindevall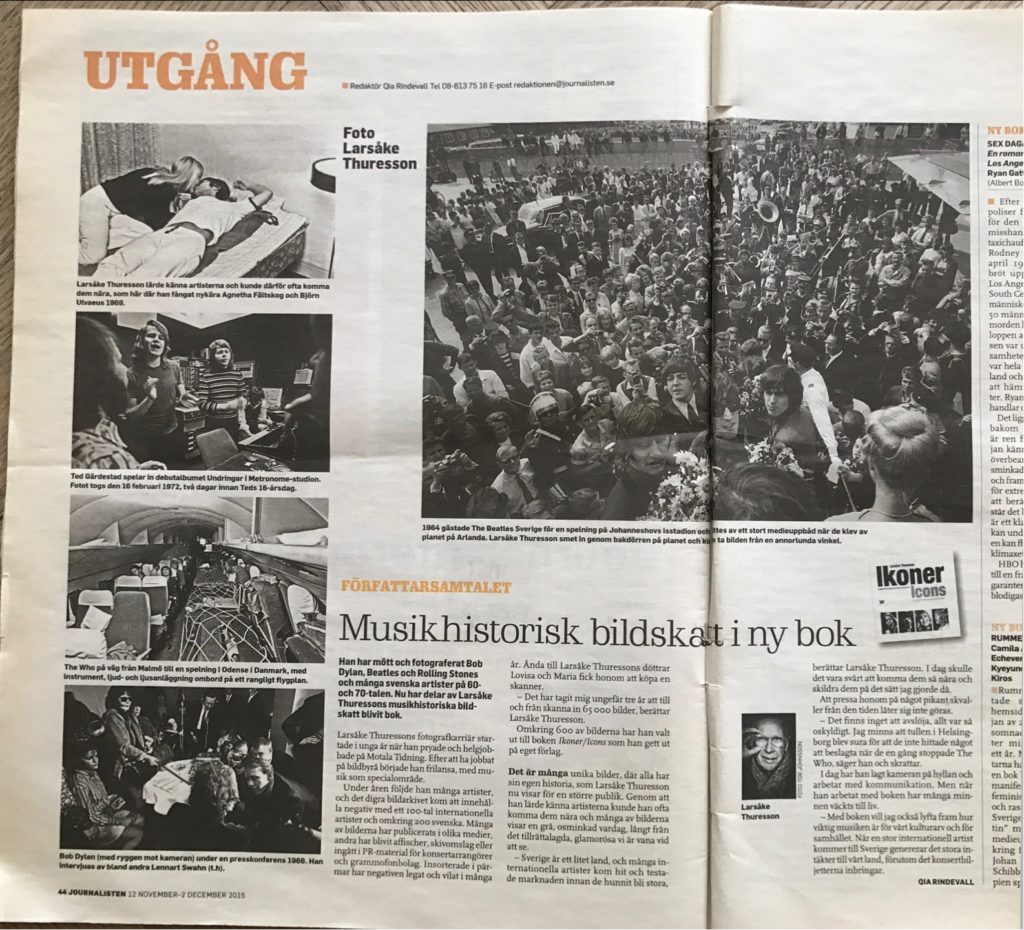 Aftonbladet, Jens Peterson
Expressen, Anders Nunstedts lista — Bäst Just Nu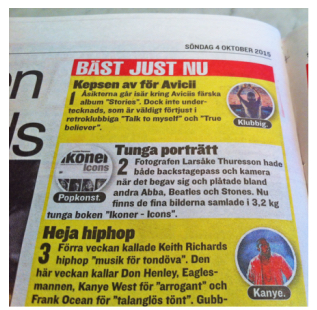 Dagens Industri Wekend, Jan Gradvall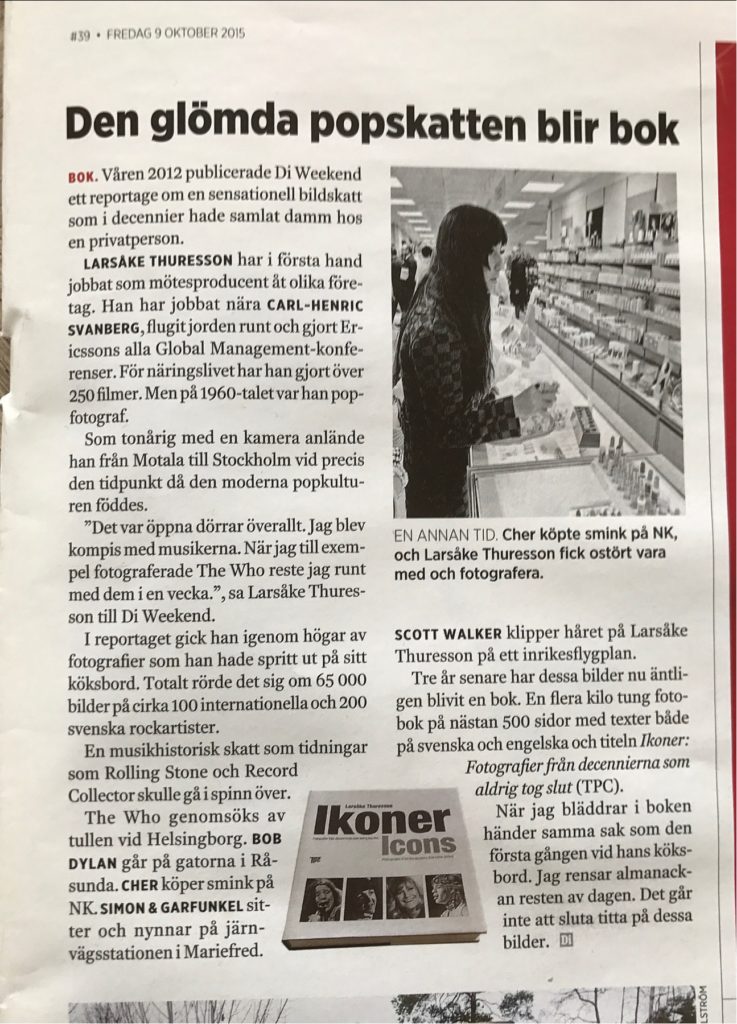 ME Musikindustri AB, Lars Nylen
BOK Fotodokument av världsklass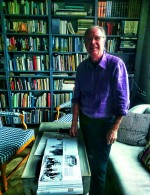 600 bilder och 3,5 kilo Ikoner/Icons av den svenska fotografen Larsåke  Thuresson tar fullständigt andan ur MI. "Världsklass som tidsdokument" skriver Lars Nylin.
För några år sedan blev jag kontaktad av Sung-Kyu Choi på Spotify. 
Choi hade träffat fotografen Larsåke Thuresson och var mäkta imponerad av dennes fotografier från sent 1960-tal. "Sunkan" skvallrade att det skulle bli bok av bilderna och att projektet möjligen behövde en redaktör. Jag kontaktade Thuressonlägret och anmälde intresse, men hörde sedan inget mer. Jag tog för givet att projektet somnat in, precis som så många andra dokumentära satsningar med kopplingar till "The swinging sixties", då Stockholm ofta var testarena för brittiska och amerikanska artister på uppgång.
Men tre år senare har jag plötsligt Ikoner/Icons i famnen. I ett fast grepp för säkerhets skull, den är nämligen en mäktig sak på nära 500 sidor och väger in på 3,5 kilo. Men omfånget är ingen överdrift. Trots att boken innehåller mer än 600 sidor skapar den mersmak, så häftiga och ofta unika är bilderna av allt från Beatles, Rolling Stones och Bob Dylan till svenska motsvarigheter som Hep Stars, Tages och lite senare ABBA.
Larsåke Thuresson, då pressfotograf senare företagsfilmsmakare, har gett ut verket på eget förlag och ber mig komma och hämta mitt recensionsexemplar hemma hos honom, Det ger honom chansen att peka ut personliga favoriter: som Sonny & Cher på dyr shoppingrunda, en privat Bob Dylan, Who fast i en nitisk tull i Helsingborg.
Larsåke, av vänner kallad "Skuggan", berättar:
– Jag hade totlat 65 000 negativ. Det var mina döttrar som övertalade mig att scanna dem. Senare fick jag hjälp av bland andra Thomas Johansson på Live Nation och journalisten Jan Gradvall med tips och kontakter.
Thuresson pekar också stolt på faktumet att det finns en gigantisk Spotifyspellista kallad just Ikoner/Icons kopplad till boken.
Ikoner/Icons förtjänar egentligen inget annat omdöme än "Köp den!". Alla med minsta intresse för eran kommer att hitta en bok att bosätta sig i. Favoriterna radar upp sig: som ABBA i träskor, trion Waylon Jennings/Willie Nelson/Alf Robertsson i en loge, och kanske inte minst bilden på Olof Palme när han fått motorstopp med sin Saab just när horder trängs utanför Arlanda då Rolling Stones landat.
Boken finns bl a hos vissa av Akademibokhandelns butiker, i Stockholm hos Pet Sounds och Hedengrens, men den bokhandel som vill vara välsorterad tar givetvis in detta fotodokument av världsklass. Tidningar som Mojo torde göra vågen när de ser den.
Lars Nylen
Local Press / Other Press / Newspapers
---
Mitt i Solna, Max Lind
Vi i Vasastan
Östermalms Nytt
Vårt Kungsholmen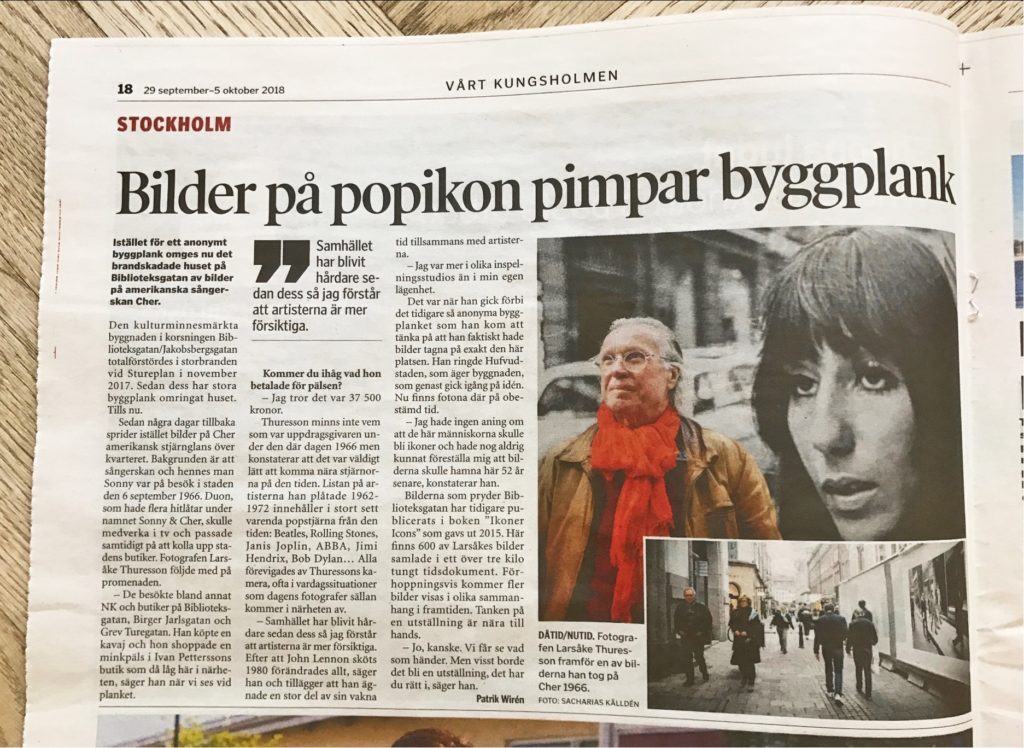 NWT, Nya Wermlands Tidning, Carl Edlom
LT Länstidningen Södertälje, Jesper Wallen
LT Länstidningen Södertälje, Björn Lindén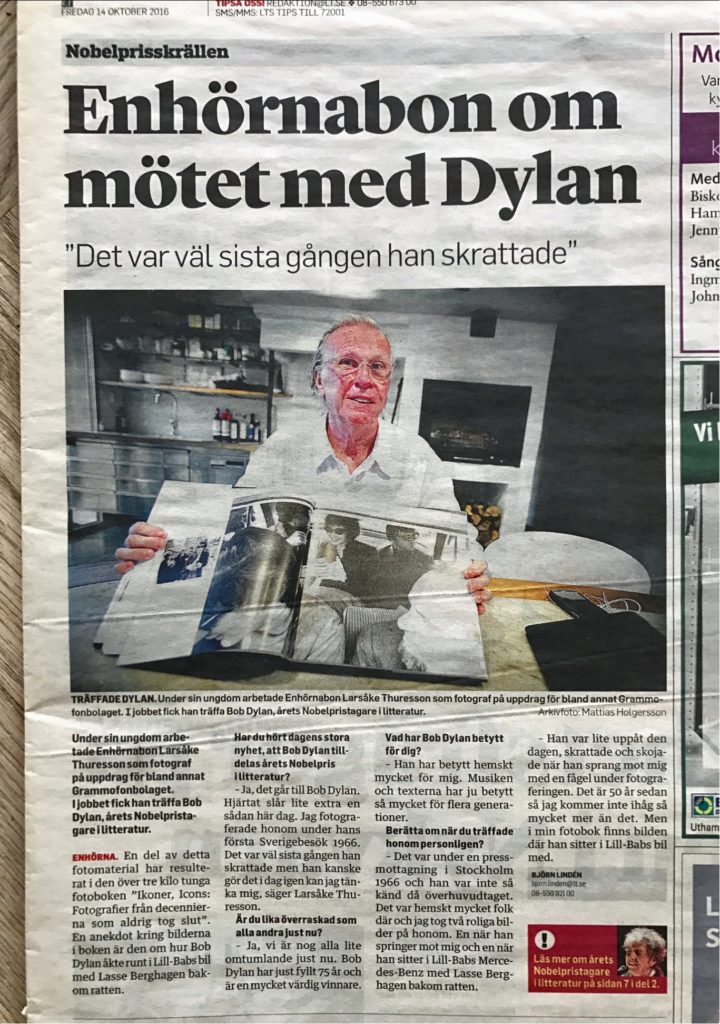 Monthly Magazines
---
Riksettan, Jörgen Persson
Motala Byggd, Åke Svensson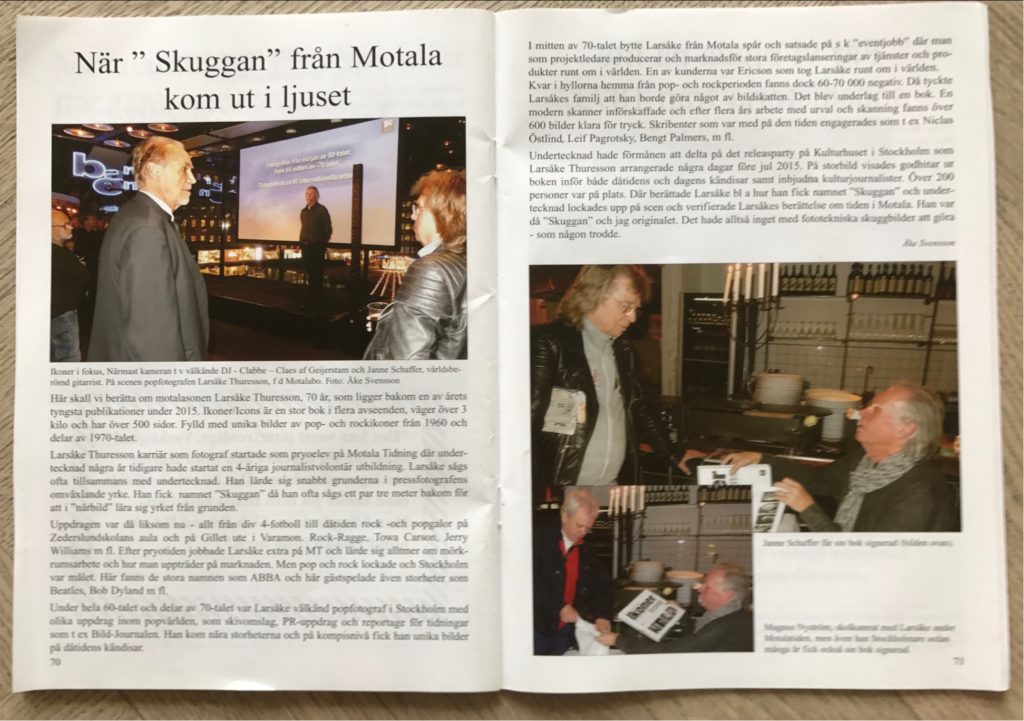 Succé, Anders Tegner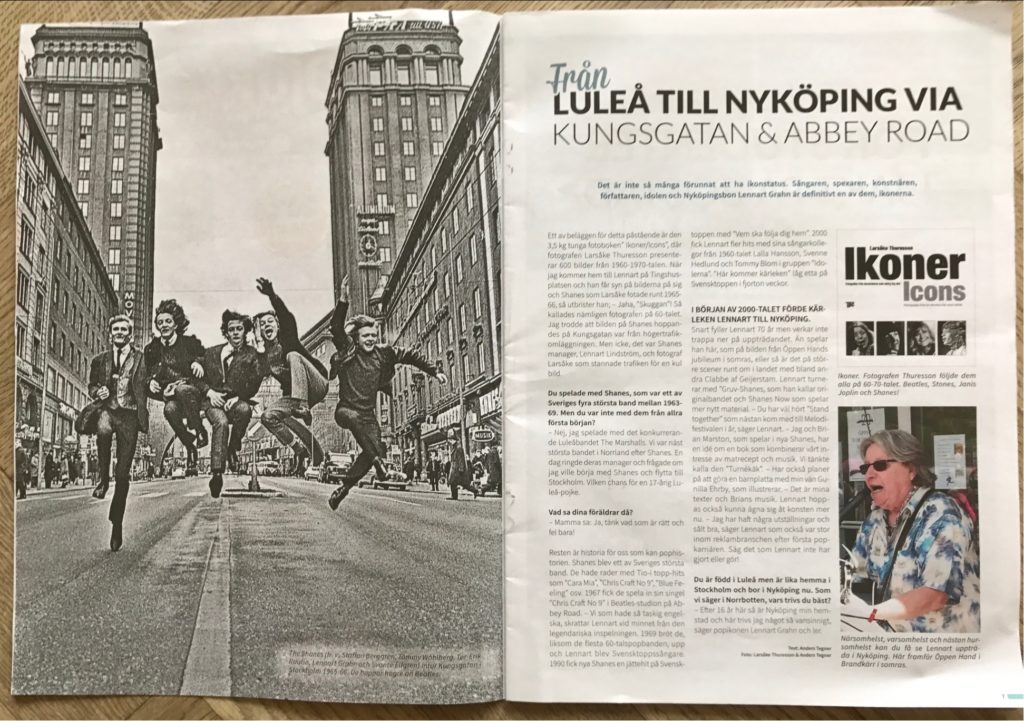 Tidningen KOMBI
Minnenas Journal, Tidningen Land, Hasse Gänger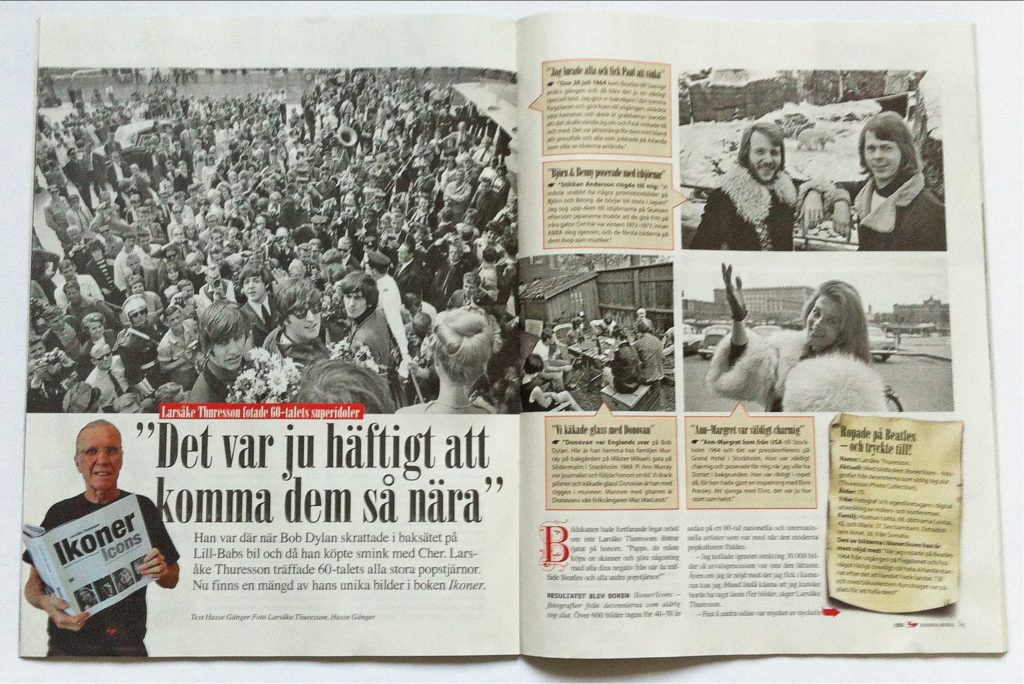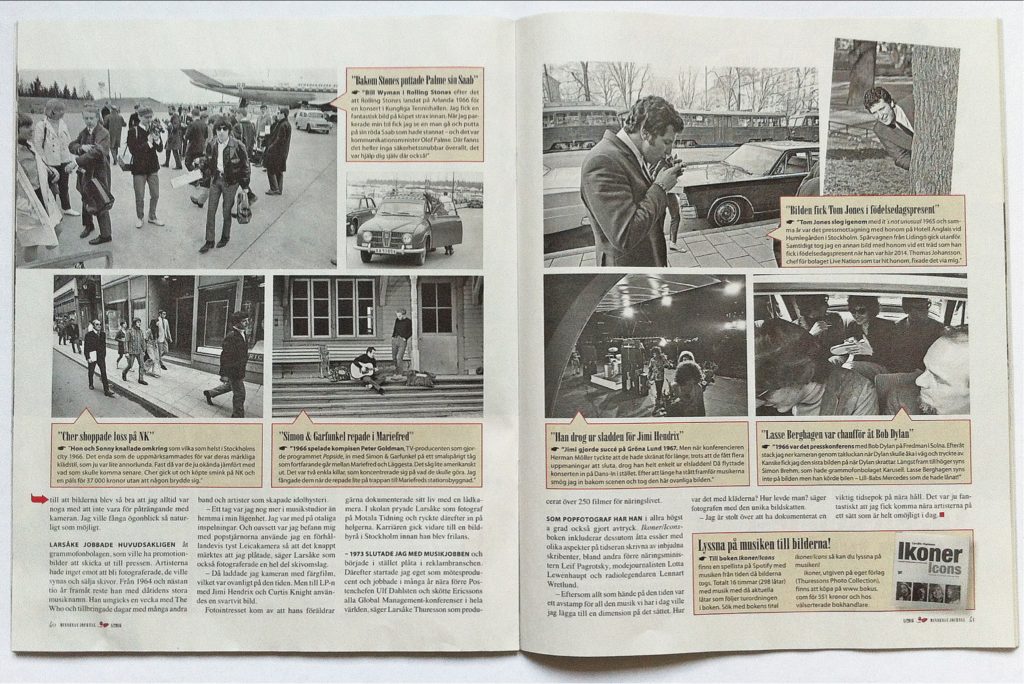 Tidningen Land, Hasse Gänger

Retro 22 december 2015.
Larsåke Thuresson fotade 60-talets superidoler. 
Han var där när Bob Dylan skrattade i baksätet på Lill-Babs bil och då han köpte smink med Cher. Larsåke Thuresson träffade 60-talets alla stora popstjärnor. Nu finns en mängd av hans unika bilder i boken ikoner.
Bildskatten hade fortfarande legat orörd om inte Larsåke Thuressons döttrar tjatat på honom. "Pappa, du måste köpa en skanner och göra någonting med alla dina negativ från när du träffade Beatles och alla andra popstjärnor!" Resultatet blev boken Ikoner / Icons – fotografier från decennierna som aldrig tog slut. Över 600 bilder tagna för 40–50 år sedan på ett 80-tal nationella och internationella artister som var med när den moderna popkulturen föddes.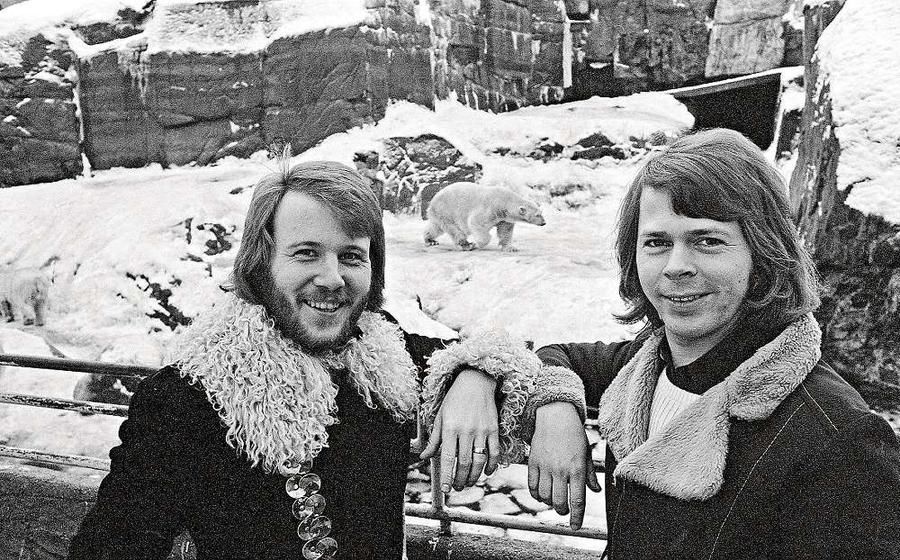 "Stikkan Anderson ringde till mig: "Vi måste snabbt ha några promotion bilder på Björn och Benny, de börjar bli stora i Japan!" Jag tog upp dem till isbjörnarna på Skansen eftersom japanerna trodde att de gick fritt på våra gator. Det här var vintern 1972–1973, innan ABBA slog igenom, och de första bilderna på dem ihop som musiker."
-Jag kollade igenom omkring 30 000 bilder så urvalsprocessen var inte den lättaste. Även om jag är nöjd med det jag fick i kameran kan jag ibland ändå känna att jag kanske borde ha tagit ännu fler bilder, säger Larsåke Thuresson 
–Fast å andra sidan var mycket av nyckeln till att bilderna blev så bra att jag alltid var noga med att inte vara för påträngande med kameran. Jag ville fånga ögonblick så naturligt som möjligt. 
Larsåke jobbade huvudsakligen åt grammofonbolagen som ville ha promotion bilder att skicka ut till pressen. Artisterna hade inget emot att bli fotograferade, de ville synas och sälja skivor. Från 1964 och nästan tio år framåt reste han med dåtidens stora musiknamn. Han umgicks en vecka med The Who och tillbringade dagar med många andra band och artister som skapade idolhysteri.
Tidningen PRO, Åke Persson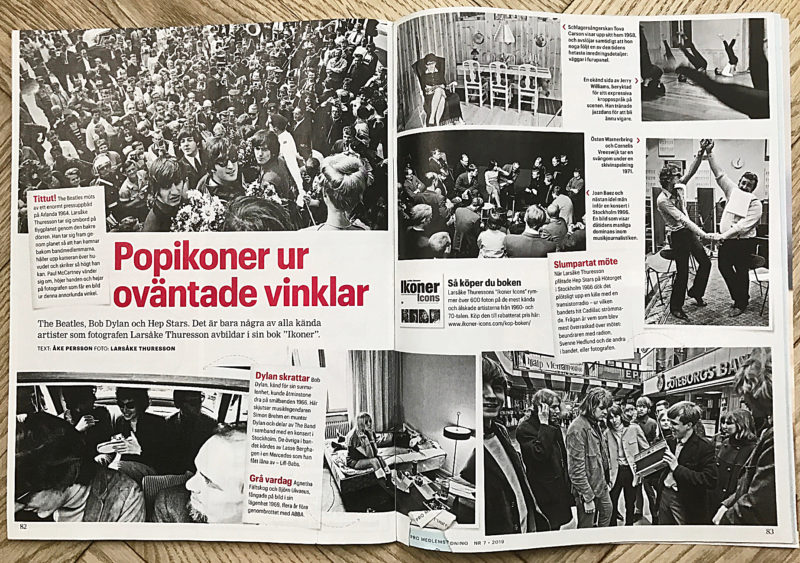 Tidningen Cafe, David Johansson
Fotosidan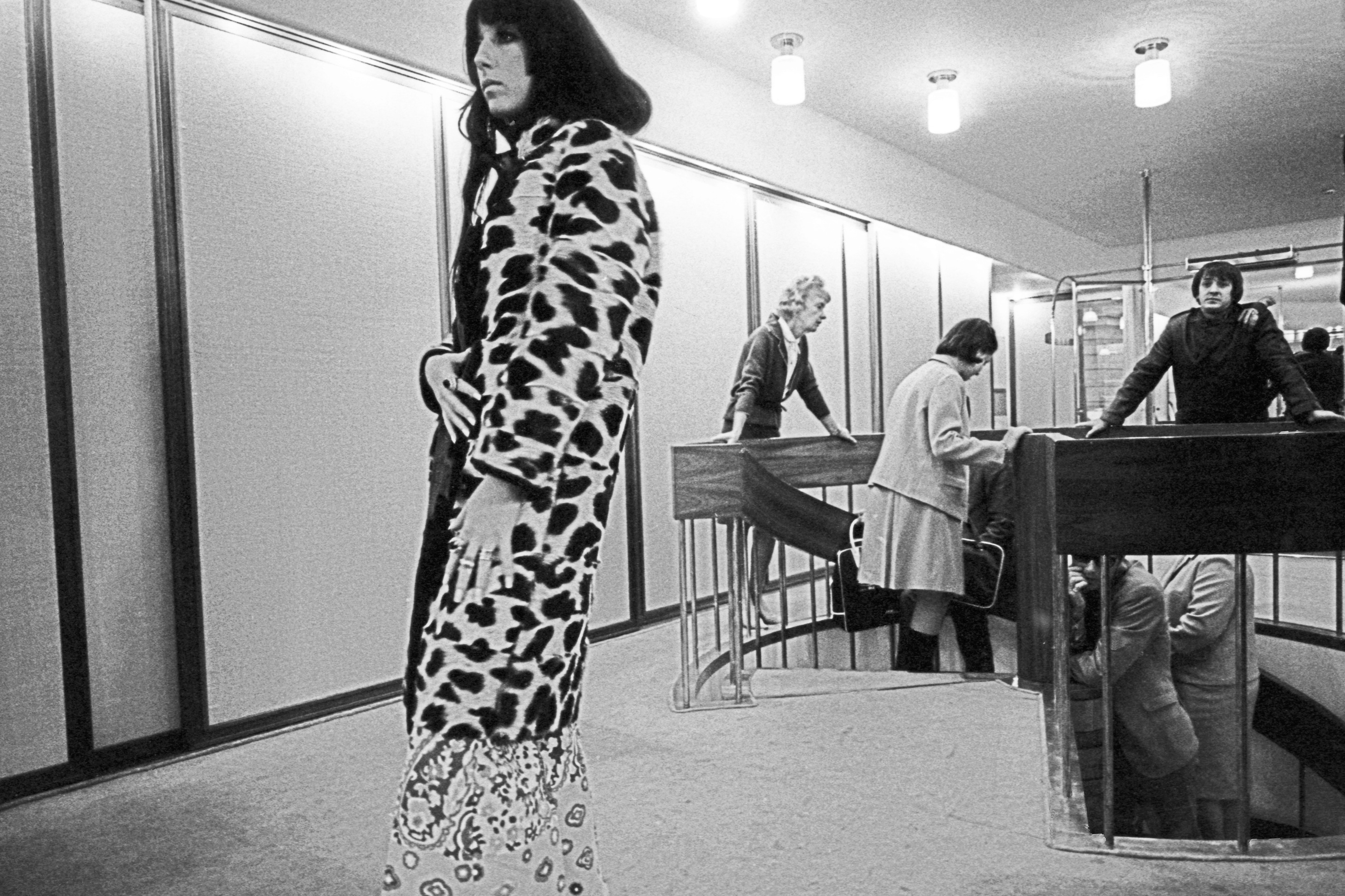 Click the image to read the article.
Blogs
---
BLOGG Leif Schulman
Click the image to read the blog.
TV, Radio and Podcasts
---
TV4 Nyhetsmorgon
Jan Gradvall recommends a new swedish photo book.
Rapport, SVT1 med Anna Olsdotter Arnmar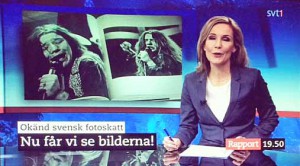 Press the image to watch the clip
Förmiddag i P4 Stockholm, Sveriges Radio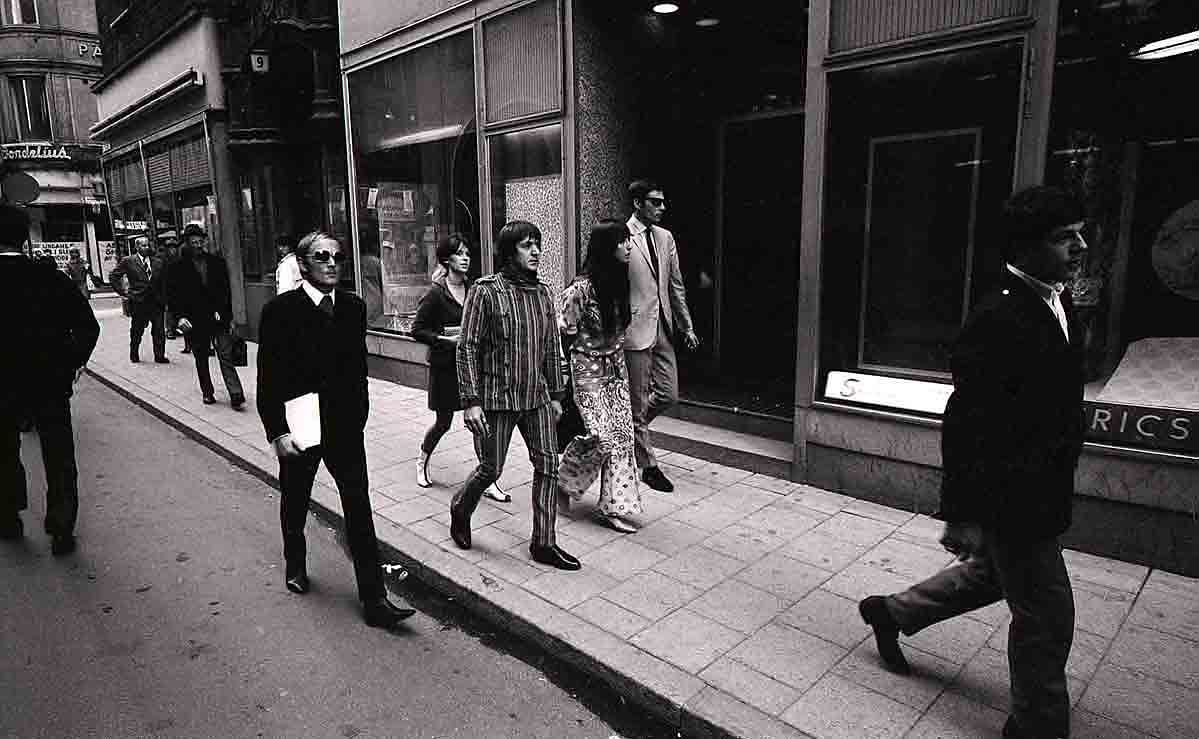 Interview in Studio One with Anton Karis, Sveriges Radio

Radio Stockholm with Per Fotander

Jukeboxen on P4 Sveriges Radio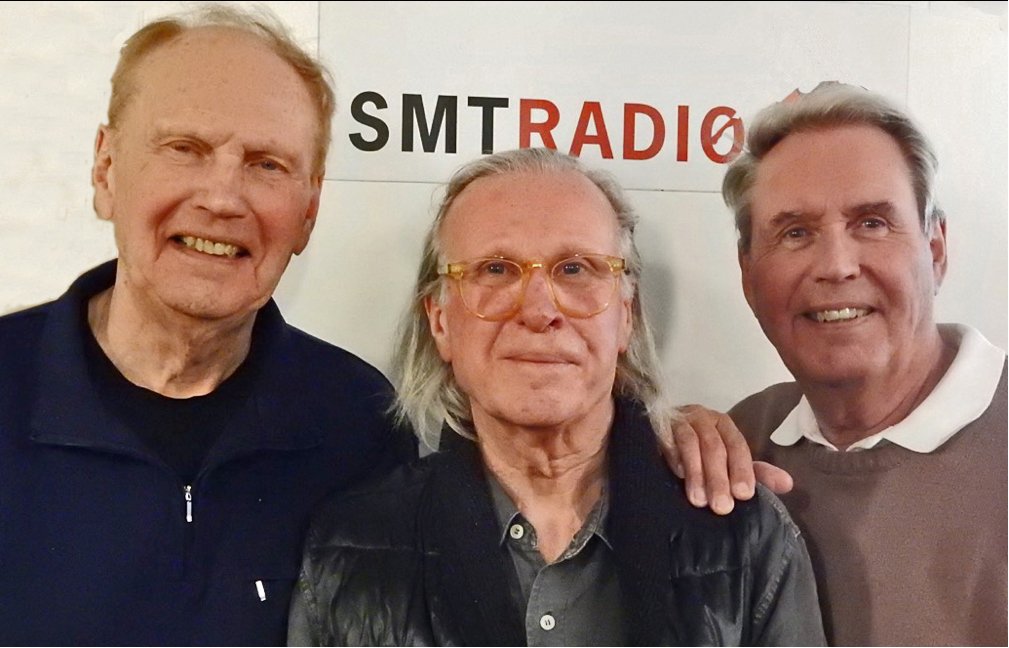 The Nilsson brothers from Sten & Stanley continues their tour of Sweden after 57 years in business. In this episode, their guest Larsåke Thuresson shares stories of his meetings with Swedish and international superstars during the 60s and 70s. Few have met as many of our most beloved stars as Larsåke "The Shadow" Thuresson. Among other things, he talks about a memorable shopping spree with Cher, and how he managed to capture Bob Dylan mid laughter.
Special episode with photographer Larsåke "Skuggan"
Morning with P4 Stockholm, Sveriges Radio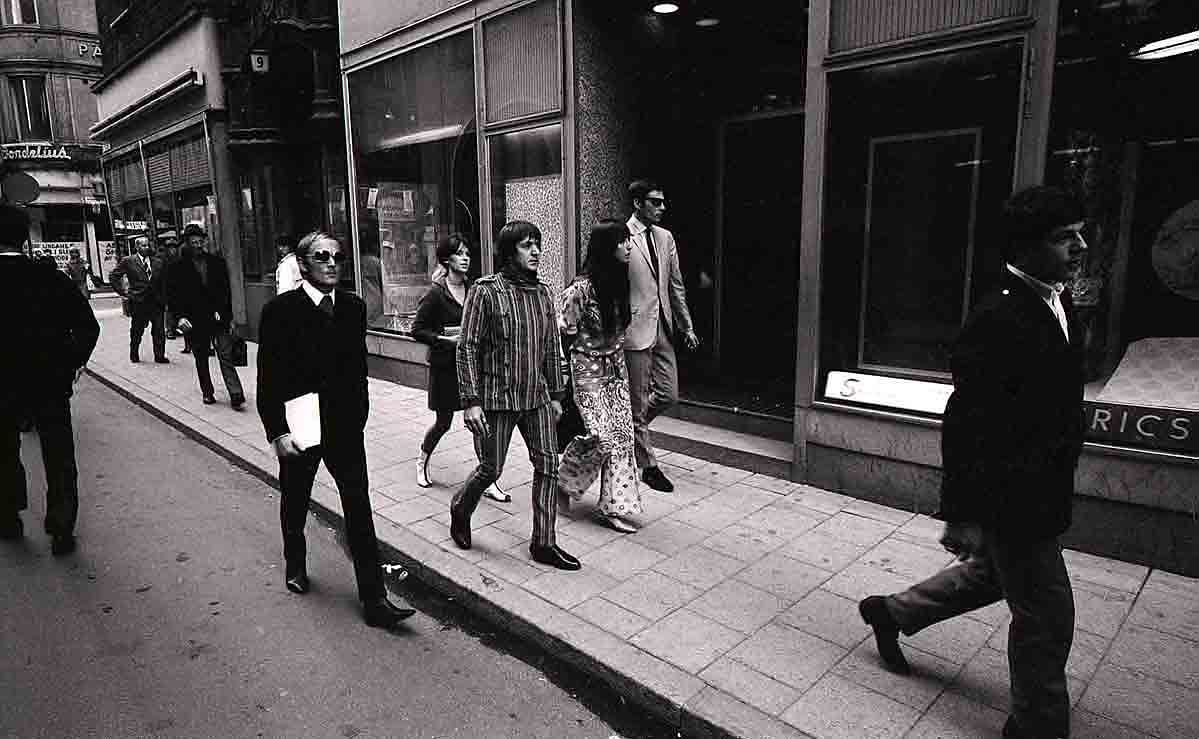 Morning with P4 Stockholm, Sveriges Radio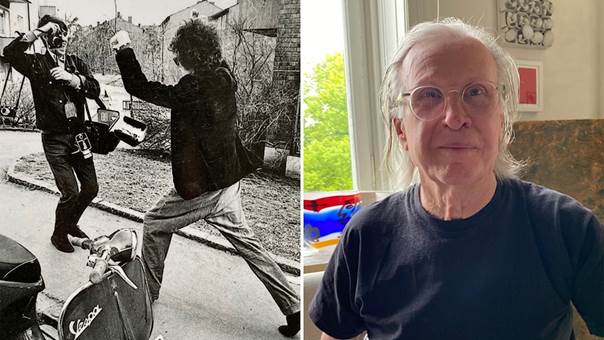 A journalist captured the moment Larsåke Thuresson photographed Bob Dylan. Photo: Private, Patrik Airosto/Sveriges Radio
Dagens Nyheter advertises the book
---

Photographs in Public Spaces
---
Display Window Akademibokhandel, Stockholm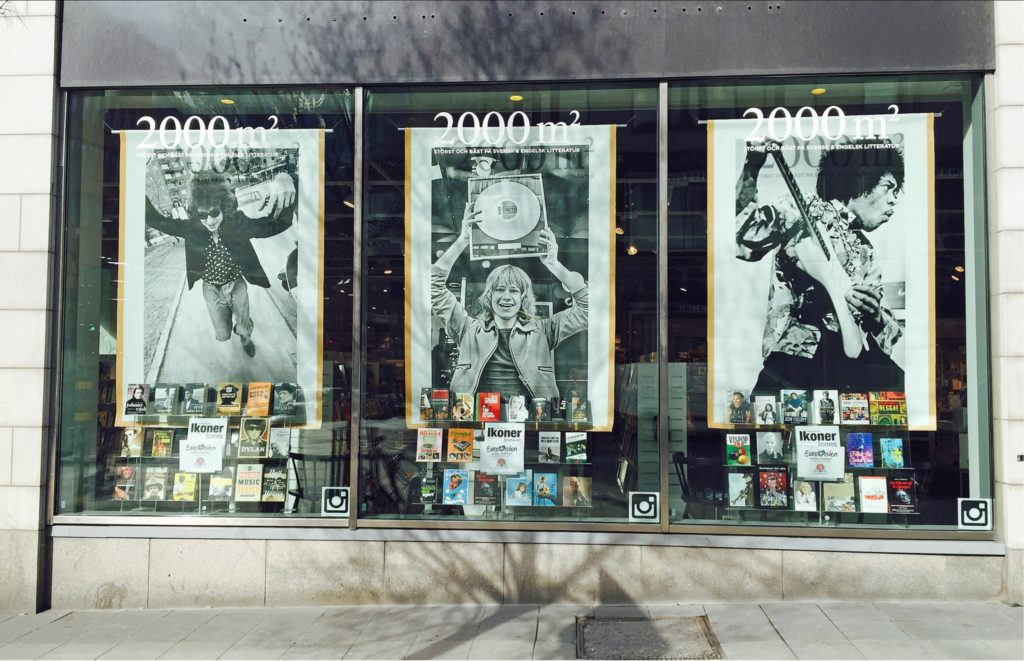 Karlaplan Stockholm
Grevgatan, Östermalmsgatan
Ted Gärdestad on Sturegatan, Stockholm
Bob Dylan on Sturegatan, Stockholm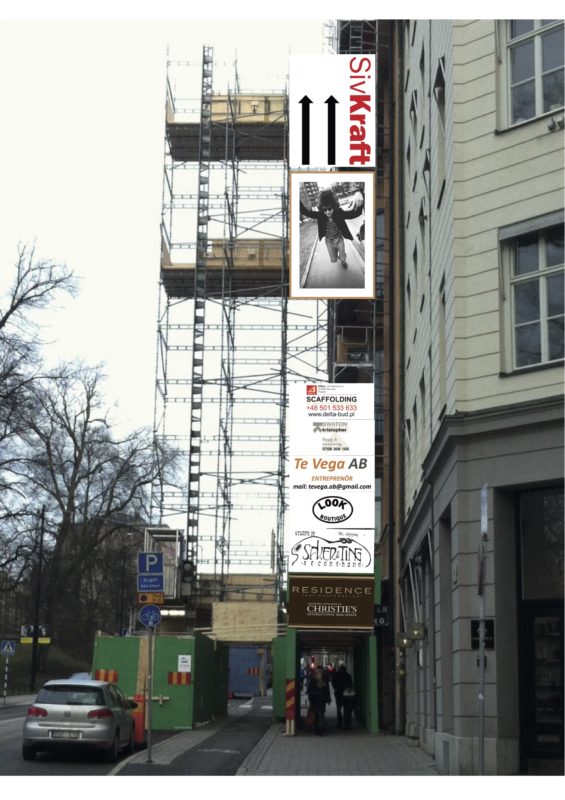 Cher on Biblioteksgatan Jakobsbergsgatan, Stockholm
Internationella böcker
---

International press
---
Engelska magasinet Classic Rock
ABBA Internationella FAN CLUB
Factual Press
---
Svenska upplagan av Rock´n Roll