Ikoner/Icons has eight essays by former government minister Leif Pagrotsky, legendary radioman Lennart Wretlind, fashion guru and journalist Lotta Lewenhaupt, Niclas Östlind Ph.D., curator and scholar of photography, and producer and writer Bengt Palmers.
Niclas Östlind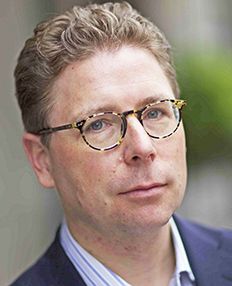 Speaking of photography
We needed to capture that pivotal moment.
Niclas Östlind, born 1966 in Stockholm, is a curator, writer and researcher at Valand Academy. His PhD thesis was Performing History: Photography in Sweden 1970–2014, a twelve-volume publication that focuses on photography and exhibition making from a curatorial and sociological perspective. He has been director of Gävle Konstcentrum, curator at Liljevalchs Konsthall, senior curator at Åmells Konsthandel and director of Market – the Nordic Art Fair in Stockholm. Among the many exhibitions he has curated and/or been part of the curatorial team are Between Realities: Photography in Sweden 1970–2000, Art Feminism: Strategies and Effects in Sweden 1970 to the present, Helen Chadwick: A Retrospective, Sophie Tottie: Fiction is No Joke. He is also a frequent lecturer at universities and art colleges in Sweden and abroad.
Leif Pagrotsky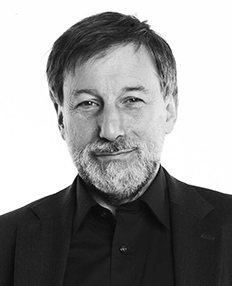 The Country's Image Needed Change
Music was becoming industry.
As Minister for Industry and Trade and then Minister for Education and Culture, Leif Pagrotsky was involved in several aspects of Swedish and international music. He was responsible for bringing public attention to the importance of Sweden's successful music industry exports. His favourite album from the '60s is Bob Dylan's underrated Self Portrait.
Bengt Palmers

Technology and Music in the Sixties and Seventies
What decides a song's hit potential is the song itself.
Bengt Palmers, born in Stockholm in 1948, has produced more than 60 single hit records for the Swedish charts since 1968. He also produced the first Swedish single to reach No. 1 in the USA, Hooked On A Feeling with Björn Skifs & Blåblus (known internationally as Blue Swede). He has been the producer and arranger for a number of other singers including Sven-Bertil Taube, Lill Lindfors, Pugh Rogefeldt, Anne-Lie Rydé, Tommy Körberg, Louise Hoffsten and Tommy Nilsson.
Palmers has written the music for 11 Swedish feature films, including Lasse Hallström's Jag är med barn, Lasse Åberg's three first charter trip movies, the Björn Skifs features, Strul, Joker and Drömkåken, as well as Göta Kanal 2. Palmers is the accredited composer and/or lyricist of more than 400 songs. He has been the screenwriter for many Swedish TV series, including the long-running Rederiet and he has also been a question writer for the Swedish Television music quiz show Så ska det låta.
In 2012 Bengt Palmers was responsible for content production for the Swedish Music Hall of Fame on Djurgården Island in Stockholm. He lives with his wife Carina on Lidingö Island, near Stockholm.
Bo Bergström

… developed in the water of a flower vase …
There, seated on a couch, are two of this country's true icons. They don't know it, but might suspect.
A writer, educator, lecturer and creative director at several of Stockholm's leading ad agencies, Bo Bergström has won multiple awards, among them the Swedish advertising industry's major prize, the Guldägg (Golden Egg). He is currently freelance and a marketing consultant.
Bergström has written close to a dozen books on visual- and image-based communication. One of them, Essentials of Visual Communication, has been translated into English and six other languages. He teaches at universities and colleges in Sweden and abroad, at advertising and design institutes, schools of photography and in business circles. Bergström lectures at many venues, through the Talarforum (lecture agency) and Fotografiska (Stockholm's museum of photography). He has a Bachelor's degree in History of Art, Literary Theory and Pedagogy, and is first vice president of the Swedish Academy of Verbovisual Information.
Lotta Lewenhaupt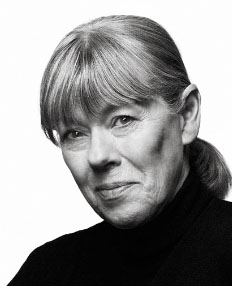 Fashion + Music: Love at First Sight
"Fashion and music are the natural expressions of youth's needs for confrontation and rebellion."
Lotta Lewenhaupt has been a journalist and editor since the late Sixties. In 1971–1990, she was a fashion stylist at the Swedish weekly Damernas Värld where she also wrote a weekly column on the latest trends, making a name for herself as a keen observer of current fashion trends and opening windows to international fashion.
She was subsequently editorial manager at the Swedish edition of Elle and in 1992–2011, managing editor of Elle Interiör. She has written half a dozen books on fashion history and trends. Her specialty is 20th century fashion. She has lectured on the subject in several contexts, including at Beckman's School of Design in Stockholm and the Centre for Fashion Studies, Stockholm University.
Lennart Wretlind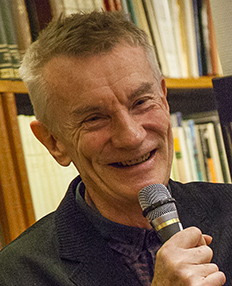 The Sgt. Pepper effect
On 1 June 1967 came Sgt. Pepper's Lonely Hearts Club Band by the Beatles, perfectly timed for a summer soundtrack.
A traveller in music and three-time winner of Stora Radiopriset, Sweden's major award in radio production, Lennart Wretlind has produced and presented music programmes at the Swedish Radio Company (Sverige Radio) for more than fifty years. In 1967 and 1972, Wretlind lived in California, working in a record store and producing pop music shows for the light music channel P3 at Sveriges Radio.
In the '80s, he produced shows for radio station KCHU in Dallas, Texas. Returning to Sweden, he presented the legendary Eldorado series together with another radio icon, Kjell Alinge. Wretlind was the first Swedish radio presenter to interview Janis Joplin, Jimi Hendrix and Jim Morrison. For years, Wretlind's Klingan programme for the Sveriges Radio art music channel P2 delivered musical surprises from the entire world. The concept, now known as Wretlind's World, has moved to Spotify, to the gratification of all lovers of new music experiences.
Fredrik Strage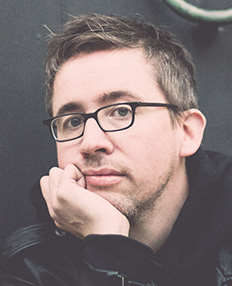 The Decades that Never Ended
Geriatric stars are not giving up.
Fredrik Strage is a journalist and writer. He writes on film and music for the morning daily, Dagens Nyheter, and discusses pop culture on the TV4 morning show every second Wednesday. His favourite '60s record is the Velvet Underground's debut album.
Håkan Lahger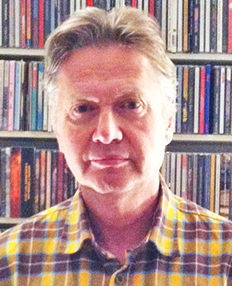 It's Not Rock 'n' Roll Anymore
Revolutions get postponed because there's always a bar on the road.
Håkan Lahger is an essayist on cultural and entertainment topics and author of books on Sweden's "progressive" music movement, independent Swedish record companies Metronome and MNW, and singers Ulf Lundell and Bob Dylan. He is currently writing a book about Christian Falk, a founding member of Sweden's seminal post-punk band, Imperiet.